10.12.10
Phil and Helen's Tattoos on LA Ink
This past May, Kat Von D welcomed tattoo virgins – Phil and his then fiancée, Helen, to her High Voltage Tattoo shop.
As they each described the incredibly romantic encounter that sparked their journey towards wedded bliss, Kat tattooed the name of the other on their abdomen. All was shown in vivid detail on Kat's "LA Ink" television show on TLC.
See the tattoos that sealed the deal, designed by Kat herself.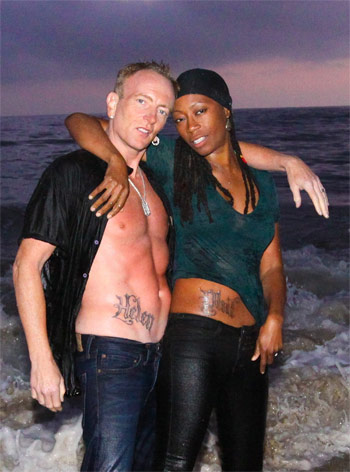 Back